DCNE is a warm family,advocates employee-based philosophy, caring and taking care of every family member. DCNE will monthly organize team activities, annual company travel and medical examinations, buy insurance for employees' family members, and support employees' children to study abroad. Not only that, DCNE also encourages employees to fulfill their social responsibilities, organize employees to visit left-behind children and the old, communicate with them deeply, and bring them warmth and strength,make contributions to society.
DCNE Charitable Activities
DCNE is dedicated to kinds of charitable activities, to make the contributions to the society. DCNE's progress is not isolated with the society's support. So, Taking society responsibility is DCNE's mission.
In 2008, a catastrophe earthquake occurs in Wenchuan city, China. All the world fell into great grief about this huge disaster. When this disaster happens, DCNE organized the donation to the emergency supplies and transport them to the disaster area immediately, to supply the basic living supplies to the survival siblings, to re-construct their hometown again. The catastrophe area people also show their much appreciate to DCNE, before we leave, holding us,full of tears.
At the end of 2019, the world-level serious virus--COVID-19 affected China. DCNE responded to the call of the government at the first time and actively cooperated with various epidemic prevention work. Under the condition of ensuring employees' safety and agreed by our government, DCNE resumed the production in the middle of February 2020. In March, COVID-19 broke out on a large scale in Europe and America. DCNE organized to send masks to all our customers at the first time. DCNE use their activity to prove" Customer first."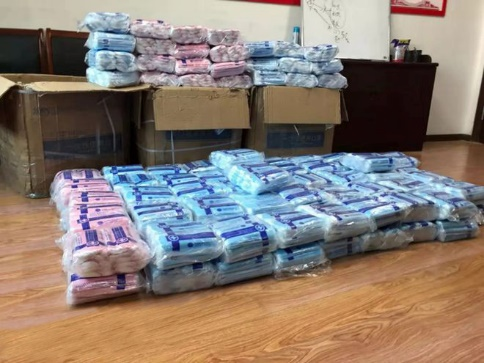 In 2020 Jun. & Jul., Chinese Southern land suffers the catastrophe flood. It's the biggest flood disaster against Yangtze river from 1961 till now in China. This flood across 27 provinces, more than 38 million people suffered.  DCNE takes its society responsibility, under the call of government, also help the Sichuan government organize the donation to the suffered areas. DCNE also donated our chargers to some EV and battery enterprise to help recover from the productivity.